Bussiness directory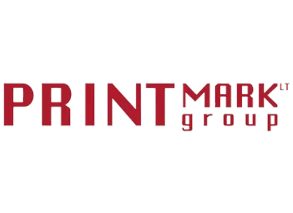 PRINTMARK GROUP, JSC - industrial printing machines and materials
This email address is being protected from spambots. You need JavaScript enabled to view it.
PRINTMARK GROUP, JSC - industrial printing machines and materials
JSC "PRINTMARK GROUP" is a technological enterprise, specializing in manufacturing and sales of industrial printing machines and materials.
The company has been developing its business since the year 1994. The enterprise, with its innovatory products, offers flexible, practice oriented, complex solutions to the customers. High quality of products and strictness in the whole spectrum of services made the "PRINTMARK GROUP" enterprise a reliable partner of industry.
We are here to facilitate Your activities and to provide a possibility to carry out the work faster and to greater extent.
Our Products:
LABEL PRINTERS
variety of thermal printers is very wide. It is often hard to choose between two versions, so PRINTMARK will provide You with professional consultation and advice on the most appropriate printer model and label design programme, connect them and train to work with it, as well as carry out technical maintenance of the equipment.
THERMAL TRANSFER RIBBONS
If you print on labels using thermal transfer printers – You will need the ribbons. PRINTMARK offers thermal transfer ribbons for all types of printers, depending on the material to be printed on – mat or glossy paper, film, cardboard or textile.
LABELLING
Integration of PRINTMARK labeling equipment into current production lines will facilitate labeling and marking processes, reduce manual work, speed up final packing operations of the products.
LABELS 
We produce white and colored labels from high quality thermo, opaque, glossy, semi-glossy paper or waterproof, fat-resistant and chemical-resistant polyethylene transparent and white films produced by a finnish company "Raflatac". We will also produce advertising labels from metallized golden or silver, bright colored paper.
CODING EQUIPMENT
Variety of marking equipment is very wide however, all of it may be divided into two basic groups, namely contact and non-contact marking. Contact marking implies contact between the marking device and the product. This group equipment depending on used marking ink may be ribbon-based or ink roller-based and are usually integrated into vertical or horizontal packing lines.
LABEL FABRICS
One of the primary requirements raised to sewn in or thermal transfer textile labels is mechanical and chemical resistance, therefore the label and information on it shall remain even after intense wear, cleaning and washing of the product.
SEARCH KEYWORDS:
Industrial printing machines, labelling equipments, industrial printing materials, manufacturers of printing mashines, label printers, standart label printers, industrial label printers, mobile printers, textile printers, card printers, accessories, software, cleancer, troubleshooting, print and apply, labels, label fabric, codding equipments, high rate ballistic applicator, to apply labels on two adjacent sides, to apply very small labels, applicator at a very high rate, the traditional system to apply labels onto stationary objects, integrated applicators, semi-automatic dispensers, hand-held applicators, electrical dispensers
Company News and Articles:

Labelling equipment - PRINTMARK GROUP, LLC