Bussiness directory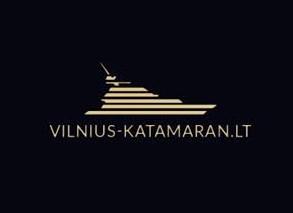 VilniusKatamaran.LT (Staroil, JSC) - Catamaran Ship Tour along the Neris River in Vilnius
VilniusKatamaran.LT (Staroil, JSC) - Catamaran Ship Tour along the Neris River in Vilnius
VilniusKatamaran.LT (Staroil, JSC) - Catamaran Ship Tour along the Neris River in Vilnius
VilniusKatamaran.LT Catamaran Ship tour along the Neris River is done on a modern double-decker catamaran. The upper deck is the best spot to admire panoramic views of the city. If you're searching for comfort when travelling, a catamaran boat trip is for you. This veritable limousine on water comes fully equipped with plenty of luxury for a unique way to see Vilnius from the Neris.
Complete with an indoor and outdoor deck, bar, smoking room and multimedia facilities, VilniusKatamaran.LT Catamaran Ship holds up to 25 people and runs seven days a week during the day and evening. As well as the standard excellent value short trips through the city, the ship can also be rented for private parties, weddings and any other kind of celebration.
The Catamaran boat tour departs from the city centre and sails up the river towards the district of Žirmūnai before turning back and heading down the river all the way to Vingis Park.
KEYWORDS:
catamaran, catamaran along Neris, boat catamaran along Neris, catamaran rental, catamaran rental for events, catamaran rental for weddings, catamaran cruise, leisure, ship Nerimi, ship in Vilnius, boat rental, swimming, catamaran sailing, sailing in Vilnius, shipoating, entertainment, entertainment on the water, recreational catamaran, boat rental in Vilnius, boat rental in the Neris River, catamaran rental in Vilnius, catamaran rental in the Neris River, vilniuskatamaran, vilnius katamaran, vilniuskatamaran.lt, vilnius- catamaran, ship along Neris, ship in Vilnius, vessel rent, ship rental, boating Nerimi, ship in Vilnius, celebration on board, boat rental for cruise, ship in Vilnius, sailing on boat, wedding on board in Vilnius, celebration on board in Vilnius, birthday on board in Vilnius, christening on board in Vilnius, bachelorette party in Vilnius, bachelor party on board in Vilnius, lunch on board in Vilnius, lunch In Vilnius, catamaran sailing, catamaran wedding in Vilnius, catamaran celebration in Vilnius, catamaran birthday in Vilnius, catamaran christening catamaran in Vilnius, catamaran bachelorette party in Vilnius, catamaran lunch in Vilnius, catamaran events in Vilnius, boat rental, catamaran rental