Bussiness directory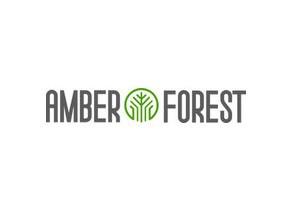 AMBER FOREST, JSC - hight quality firewood production and export
This email address is being protected from spambots. You need JavaScript enabled to view it.
AMBER FOREST, JSC - hight quality firewood production and export
AMBER FOREST, JSC - hight quality firewood production and export.
JSC "AMBER FOREST" is a young but trustworthy and ambitious forest company that was founded in 2008. The Company buys and sells forest plots and manufactures and exports forest products.JSC "AMBER FOREST" does not seek after a short-term profit, but assesses all the advantages given by forest and makes long-term investments therefore it has successfully worked for already many years with the owners of private forests and state enterprises.Skilled team with many years' experience in the field of forest and timber can guarantee the quality of works and timely fulfilment of the obligations assumed.
Therefore the reliance on JSC "AMBER FOREST" is enhancing and the volumes of works are constantly growing. This helps us to be the leaders and to ensure favourable prices and conditions to the sellers of forest plots as well as stable supply of forest products to the buyers.
SEARCH KEYWORDS:
Forest purchase, forest sale, round wood, round wood trade, wood production, firewood production, wood export, wood, wood processing, wood products, wood from Russia, firewood, sawdust briquettes, real estate purchase, forest sale, mediation in forest purchase, forestry, logging, wood purchase, fuel, solid fuel, standing forest purchase, firewood production, firewood trade, briquette trade, briquette export, we buy expensive forest, we buy forest with land, we buy forest for felling, consultations on forest issues, forest management projects, we cut exchanges, we handle felling documentation, timber removal, timber removal from the forest, deforestation, forest, timber transport services, forestry services, Utena firewood, Utena briquettes, forest, trade in timber, timber purchase, forest purchase, forest harvesting works, round timber, forest planting, felling, log, forest, deforestation, tree felling, tree, prepacked firewood, for burning sticks, flaming stumps, AMBER LIGHT