Bussiness directory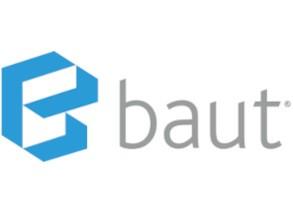 BAUTOPAS, JSC - BAUT® fixing systems for brick facades
This email address is being protected from spambots. You need JavaScript enabled to view it.
BAUTOPAS, JSC - BAUT® fixing systems for brick facades.
JSC "BAUTOPAS" was established in 2000. The company started its activity from the production of brickwork accessories and their supply from abroad today the Company is the leader of design and production of brick veneer facades in the Baltic countries' market.
The products of JSC "BAUTOPAS" comprise a single system under the brand name BAUT®. The retaining elements of the system have been tested numerous times both in Lithuania and other countries. The system BAUT® has been certified according to the national certification system (by the Lithuanian Certification Center of Building Products) and the European Certification System (CE).
The BAUT® has been also certified in Russia according to the quality certification and conformity system (GOST R (ГОСТ Р)).
For the high quality of production, the brackets of the BAUT® system have been awarded by the Lithuanian Confederation of Industrialists: with the gold medal in 2011 and the silver medal in 2010.
Most of the BAUT® system's solutions, including brick lintels, are unique and have been created and patented by the efforts of the team of JSC "BAUTOPAS".
However, not all elements of the BAUT® system are produced by JSC "BAUTOPAS". For example, an important part of the BAUT® system, the reinforcement Murfor®, which is used both for reinforcement of brick veneers and installation of brick lintels, is produced by NV Bekaert SA in Belgium. JSC "BAUTOPAS" is the official representative of this product, supplied by NV Bekaert SA, in the Baltic countries. The system BAUT® also uses Fischer fixing elements (Germany).
JSC "BAUTOPAS" pays considerable attention to the cooperation with scientific institutions, such as Vilnius Gediminas Technical University. Many tests of metal brackets and brickworks were performed by the scientists of Vilnius Gediminas Technical University. In Kaunas University of Technology, tests of the effect of the metal elements of the system BAUT® in order to determine the technical indicators of the wall frameworks were performed.
JSC "BAUTOPAS" also provides detailed calculations and designing of brick veneer facades. While designing the structural part of facades of very complex buildings, our Company cooperates with UAB IN RE, the leading company in the application of modern software and up-to-date calculation methods.
JSC "BAUTOPAS" has a long-term cooperation relationship with a number of Lithuanian and foreign companies. The Company's main partners in Lithuania are "YIT "KAUSTA" and "EIKOS STATYBA". Also, it is worth to mention such foreign partners as the Latvian company "ALVA BRICKS", the Belorussian company OOO Mastertail and the Russian company Slavdom, which is the official distributor of the BAUT® in Russia.Future vision. In order to retain high competitiveness in the changing conditions of rapid progress of science and technology, a continuous development is necessary. Extension of our product range, searching for unique structural solutions of brick veneer facades, implementation of new technologies and innovations – these are and will be the key priorities of JSC "BAUTOPAS".
SEARCH KEYWORDS:
Brackets, auxiliary elements, fixing of brackets, hooks for the brick lintels, hooks for stretcher course brickwork, hooks for soldier course brickwork, hooks for rowlock course brickwork, hooks for combined brickwork, reinforcement, wall ties, metal anchors, glass fibre plastic ties, basalt fibre wall ties, ventilation boxes
Company News and Articles:

Stainless steel brackets for brick veneer facades